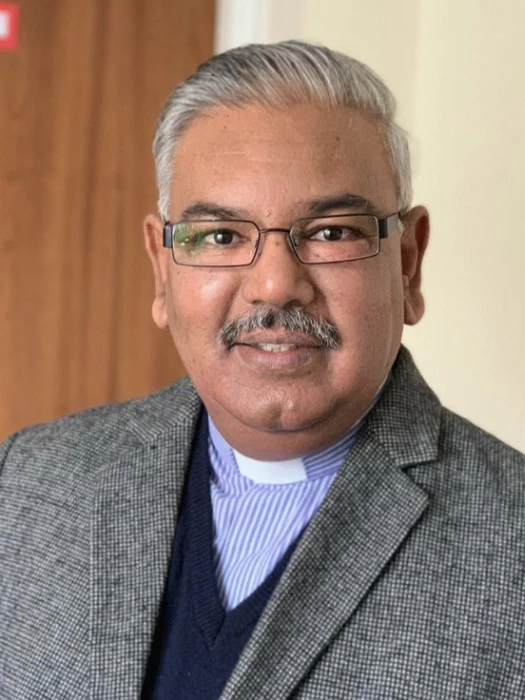 Firstly, I am a shepherd to my family and secondly to God's people who are my wider family.
I am married to Rev. Rohama who is also a Methodist minister in a neighbouring circuit. I love to be a servant leader among equals, who are truly open to new ways of mission that leads to fruitfulness. As a superintendent I believe in servant leadership; it is an honour and privilege to minister Him and His people whether they are in a large town, suburban or city area. I like to help youngsters and adults to understand various intergenerational concerns and issues. My ministry is a mirror of my own personality; I prefer natural and spirit-led patterns and esteem a collaborative leading style of accepting and engaging individuals to discover, learn and observe our calling to further both the local and the global mission. Being a people person, I am approachable, an encourager, flexible within limits, and amiable. I value working with others to reach a common goal, bridging over troubled waters and planting seeds for God to harvest.
I believe that ministry is a shared calling of the whole people of God. We need to encourage, engage and enable each other to recognize and practice their gifts and multiply the fruitfulness. I love to serve as a facilitator with an open mind and heart by appreciating gifts and graces of others with kindness.