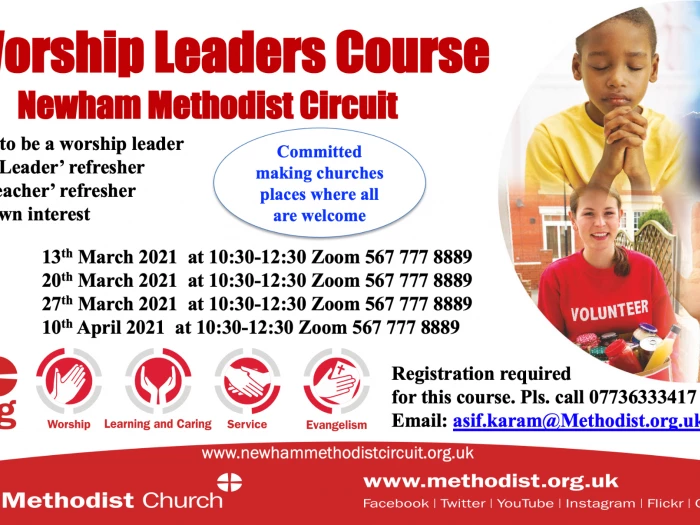 This Spring, the Circuit is running a Worship Leaders' Course over four Saturday mornings.
The course will run via Zoom on Saturdays 13, 20, 27 March and 10 April, between 10.30 am and 12.30 pm.
To participate, you need to register. Contact the Superintendent, Rev'd Asif Karam, on 07736 333417 or at asif.karam@methodist.org.uk.