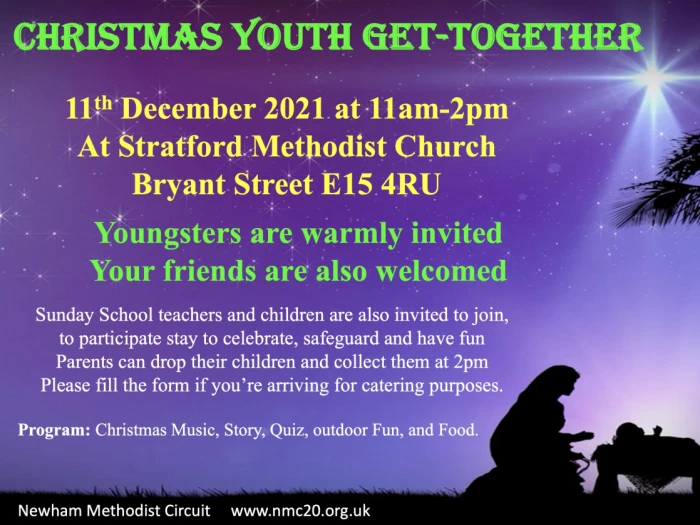 Young people, and friends, are invited to a Christmas Youth Get-Together at Stratford Methodist Church on Saturday 11 December.
The event begins at 11.00 am and concludes at 2.00 pm. There will be Christmas music, story, quiz, outdoor fun, and food. Parents can drop their children at 11.00 am and collect at 2.00 pm.
See the picture for full details.